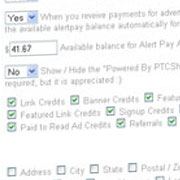 PTCShop Website Features
With the power of the PTCShop web script you can automate payouts with Alertpay, automate order completion with Paypal or Alertpay, determine multiple accounts that have the same ip to prevent cheating, manage the countries your paid to click site offers itself in and much, much more!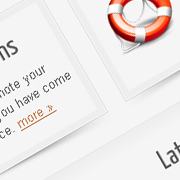 Have Questions?
Feel free to drop us a line at the bottom of this page, or you can check out our F.A.Q. by clicking on the button below. All turnkey sites are featured with a full site license of the PTCShop web script (latest version) and include 1 month of hosting to give you time to move the site to your own personal host, or you can continue hosting with us for $9.95/mo after the first month.
IMPORTANT LICENSE NOTE: All licenses for the PTCShop Web Script are non-transferable, and each purchase is valid for 1 Domain license for 1 Lifetime. Our return policy is clearly noted in our terms, and if you do not agree, please do not purchase. Disputes will be handled according to our terms and agreement's, unless an exception is granted due to unforseen circumstances.
30 Day Refund Policy - 30 Days Money Back Guarantee option is applicable only if the PTCShop Web Script fails to run on your web server due to some technical reason. This option is not applicable if the customer decides not to use the software later on. Refund orders are processed at the sole discretion of our company. View Terms and Conditions for further information and the terms of the purchase.